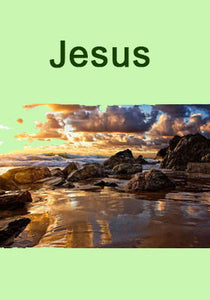 Jesus
Jesus
"In what way has the world benefited from the great teachers over thousands of years?" This question has often been asked by some seekers nowadays. Questions such as this reveal the ignorance of those individuals who focus only on outward change and ignore the need to seek the true state of being within.
The problem in understanding the Gospel is that everyone applies the teachings of Jesus in the worldly sense, not knowing that the truth taught, leads us to become united with Self, which is our true natural state.
This book reveals the inner understanding Jesus taught, whereby we cast aside all outer illusion and become One in Light.
Available as a PDF download.